2015 More and more inquiries for nitrogenated beverages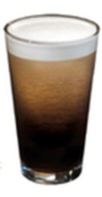 Carbotek receives more and more inquiries for beverages other than beer. The typical drinks you might think of are cidre, wine, water, juices and spirit mixtures. But now there is an increasing noticeable rise in requests for nitrogenated (N2) or mixed gas (CO2/N2) beverages. Such as stout or nitrogenated beers.

Even cold-brew coffee seems to be an interesting application for the Carbotek technology.
"We will evaluate the arising opportunities with such new beverages in the closer future. " says Florian Koch (CEO Carbotek)
Cold brew coffee - nitrogenated